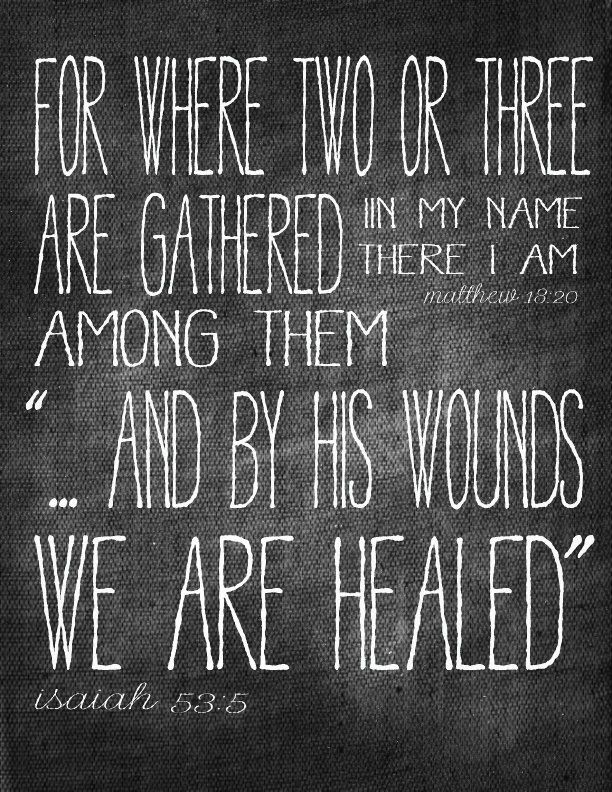 { source : the olive tree }
(free print, personal use only please)
I have this adorable little nephew, his name is Luke and he is two. He has these crystal blue eyes, like his brothers he can't say my name so he calls me "cena", and he likes to come over to our house and drop crackers all over the floor after the hubs just cleaned them :)
He has spent the last 14 out of 17 days in the hospital and he will be there for at least 5 or 6 more. He could use some prayers today. Prayers of healing, prayers for wisdom of the doctors working with him, prayers for his mom and dad as they deal with all that is going on. Isaiah 53:5 says, "
But he was pierced for our transgressions,
he was crushed for our iniquities;
the punishment that brought us peace was on him,
and by his wounds we are healed.". The hubs always points out that this says we ARE healed, not were, or will be, but are.
Matthew 18:20 tells us where two or more are gathered in his name he is there. So will you gather and pray with me today? Is there anything you need prayer for today?